Dear RideMovi Riders,
Our mission has always been to provide safe and accessible transportation for our riders. Now more than ever, with the spread of COVID-19, we are committed to supplying a high standard service in all of our cities and would like to share the multiple actions that we are taking to support our riders, organizations, and city partners. In addition, we are asking our community to stay home, unless it's essential to move.
We are committed to supporting frontline staff
RdeMovi is supporting hospitals, volunteer associations, local governments and law enforcement, giving free access to the bike sharing service available in 15 cities in Europe. The new campaign #IMoviForMyCity has been launched to highlight the remarkable people that are working on the front lines during this global emergency. These real Super Heroes, essential workers, medical staff, and volunteers are moving safely with our bicycles avoiding crowded public transport and respecting social distancing measures.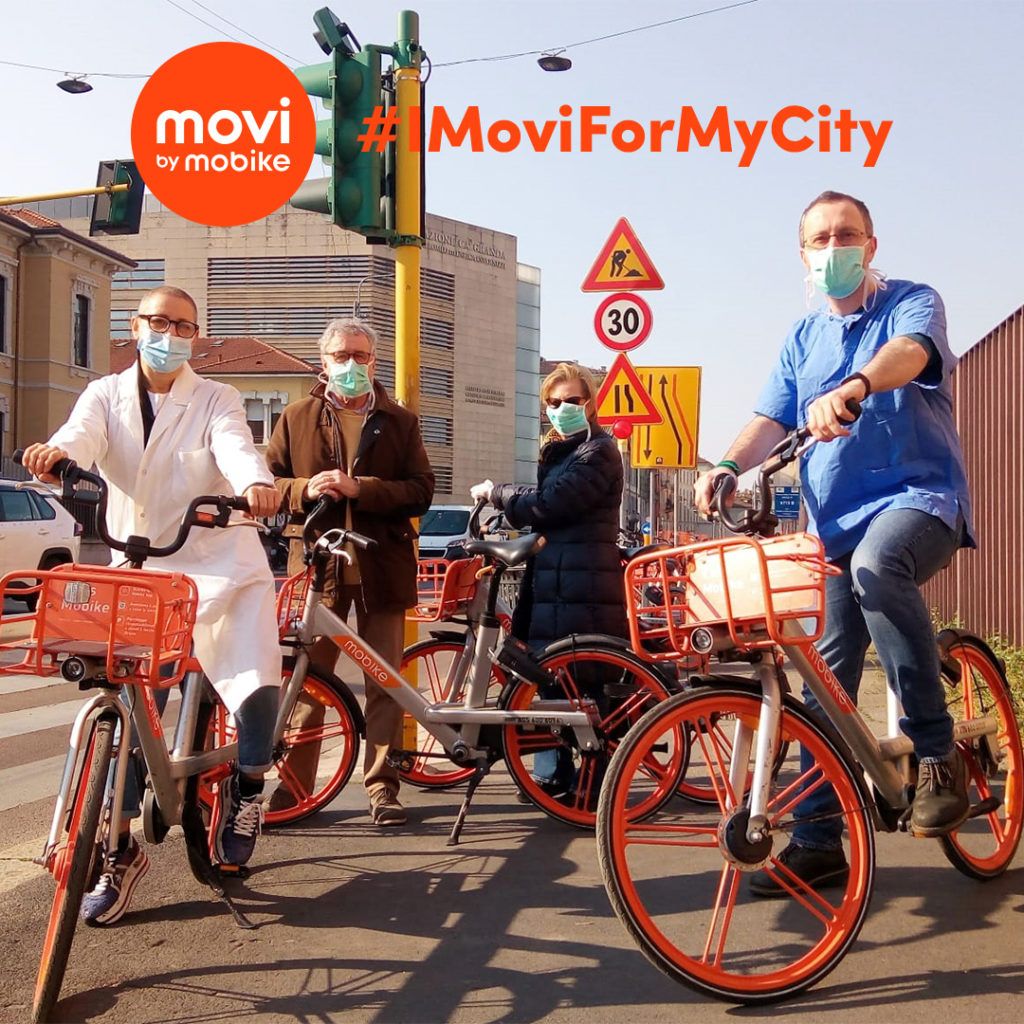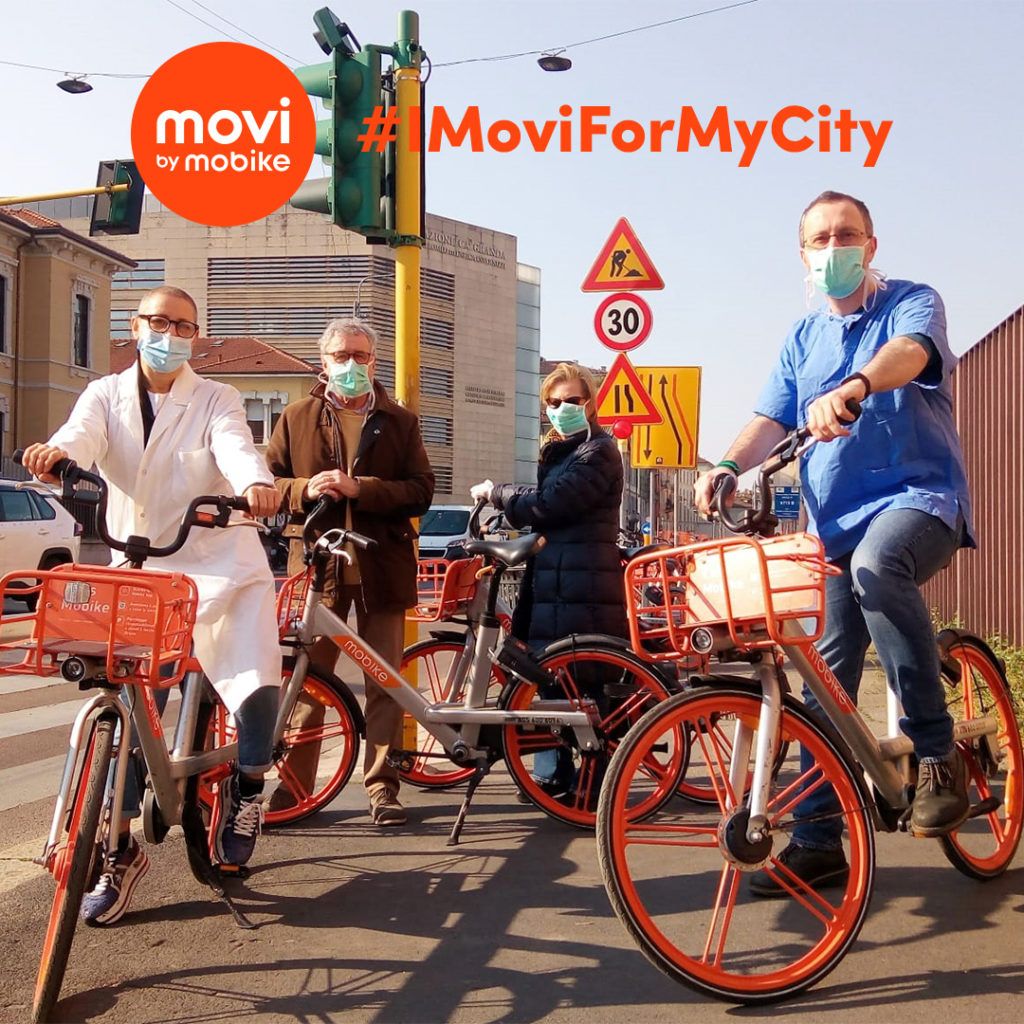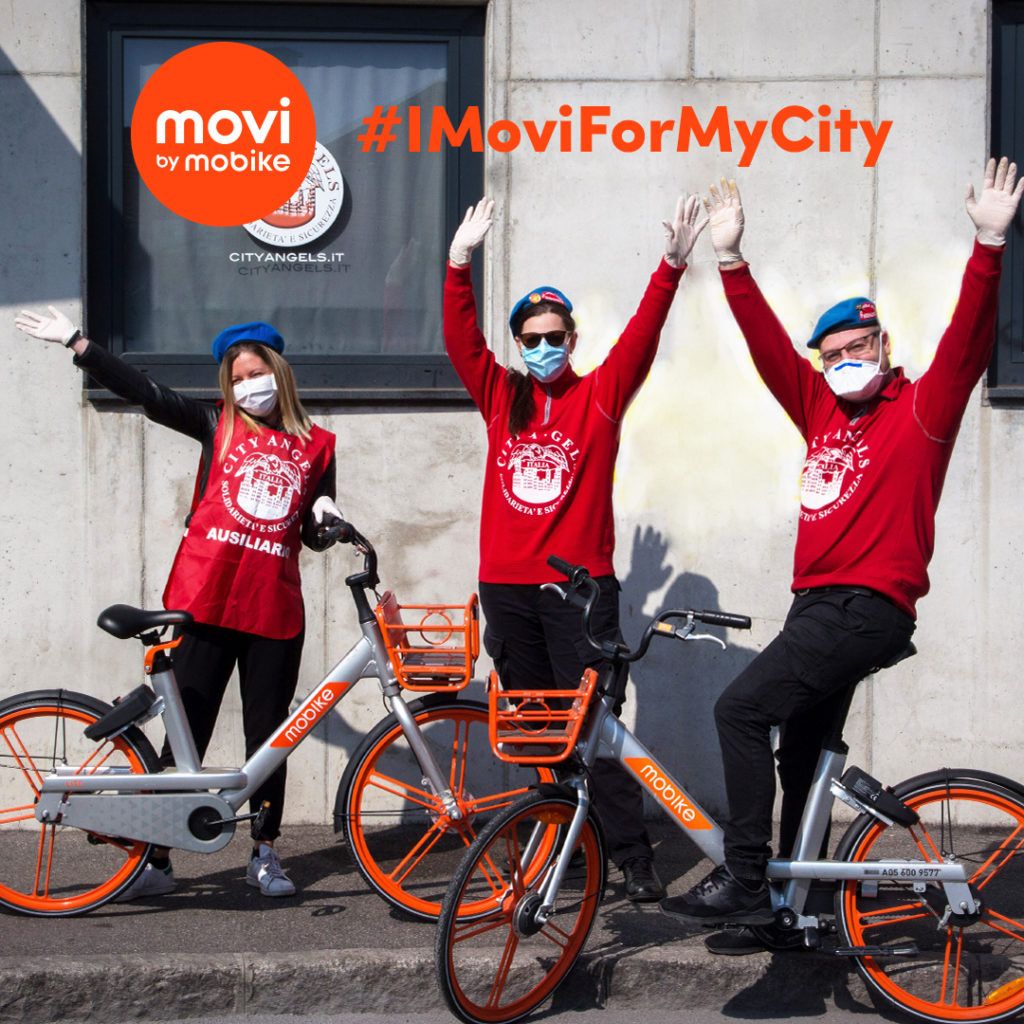 Medical Staff from the Policlinico Hospital in Milan and City Angels Volunteers. 
RideMovi is a safe way to get around
At RideMovi, we firmly believe that during these times of social distancing norm, the humble bicycle is the safest way to get around, without to forget that after this long lockdown a daily bike commute will allow the return to a healthy workout routine. As we want to assure you that RideMovi is here for you as a safe personal transportation option, feel free to contact our team with any concerns you have at [email protected].
Follow WHO basic protective measures
We will keep you updated on our social media as the situation keeps changing. In the meantime, we suggest you follow the guidelines from the World Health Organization (WHO) and local city councils which are updated with the latest information regarding basic protective measures.
We are unified by a bicycle, always connected, and staying at a safe distance.
Yours sincerely,
The RideMovi Team