Florence has been the first Italian city to welcome Movi bike sharing system in July 2017.
The trendsetting and financial epicentre of Italy, Milan, followed after a few months during September Fashion Week.
Movi by Mobike launch in the Sala D'Arme of Palazzo Vecchio
The Florentine climate, charming streets and breath-taking views make for a wonderful bike friendly city. The launch was hosted by the Mayor of Florence, Dario Nardella and joined by the Mayor of Milan, Beppe Sala. After the event, the mayors joined Movi by Mobike CEO Alessandro Felici on a city ride.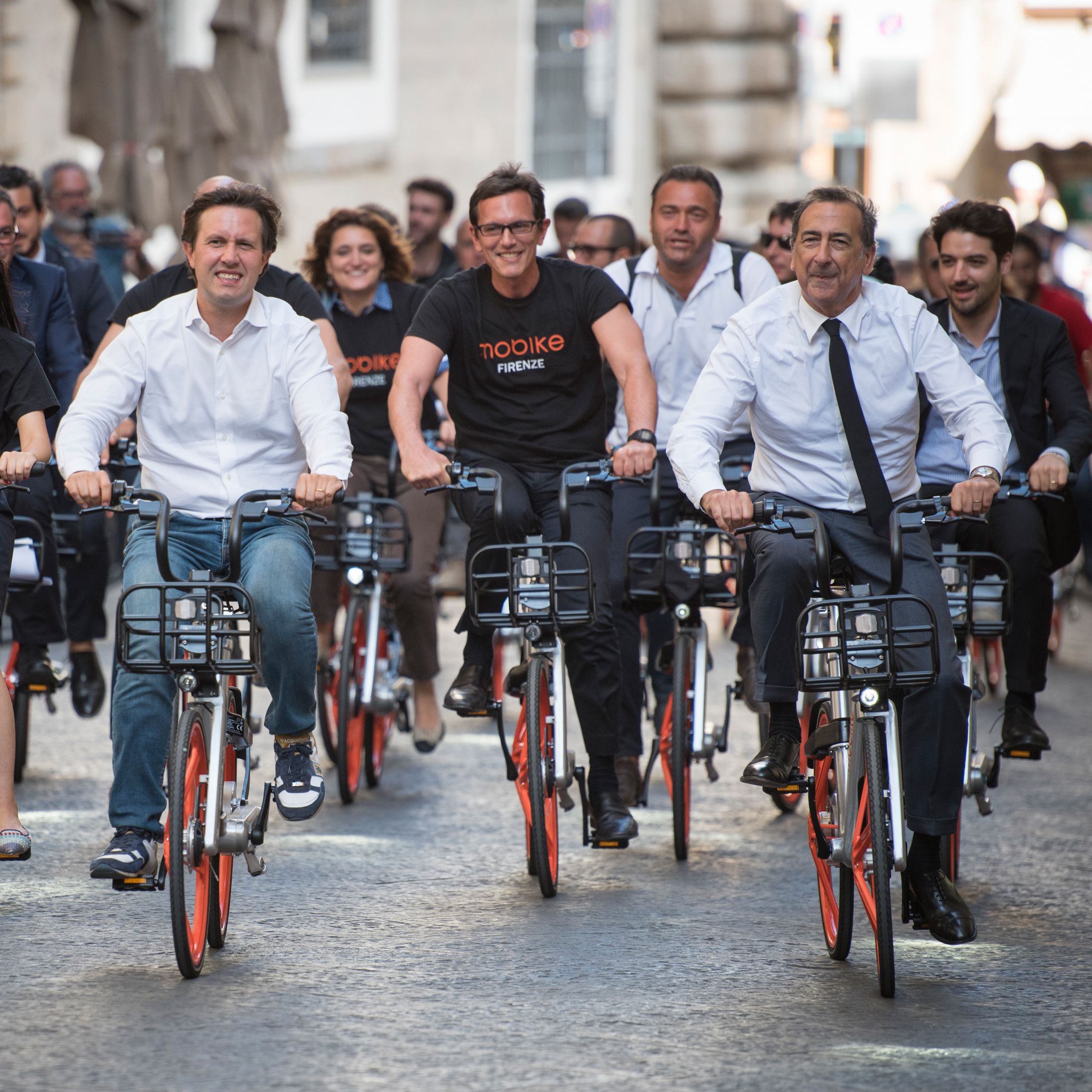 At the launch Dario Nardella, Mayor of Florence commented:
"Florence has made an irreversible choice towards sustainable mobility – we are proud to have launched this innovative system as Italy's first stationless bikeshare. Florence is a bike-friendly city; from now on it will be even easier and faster to choose two wheels to move from one part of the city to another".
Beppe Sala, Mayor of Milan, added:
"We strongly welcome the launch of Movi by Mobike in Milan. This launch shows that cities with a touristic and international profile like ours understand the strategic importance of investing in this form of sustainable mobility. We are so happy to add a new service which will allow Milanese people and others to have a larger number of bikes available".
In the first week of operation, Movi focused on collecting feedback and data to optimise the service for our Italian Movi Riders. Today there are 4.000 Movi bikes in Florence and 8.000 in Milan available for full service 24h a day. Movi by Mobike is successfully integrated within the public transport network in 12 cities in Italy.