RideMovi began its first operations in Spain on June 2018 with a pilot program in Madrid.
The introduction of Movi bike sharing system in Madrid came in support of the city's urban mobility strategy, calling for increased use of low carbon transportation.
At the launch Hunab Moreno, Regional Manager of RideMovi commented:
"We believe that bicycle can create a sustainable, universal, and efficient transport system for cities, and can see tremendous potential for bike sharing in Madrid. The new challenges of mobility and the environment are already being discussed in the city of Madrid, and we believe that Movi can help encourage the people to cycle rather than drive cars for those last-mile journeys".
Moreno added: "Our priority is to ensure that we provide a high-quality service to the residents and visitors of Madrid. Overall, we believe Movi can benefit cities and towns throughout Spain, and we welcome the opportunity to partner with cities and companies to help reduce congestion and tackle levels of pollution".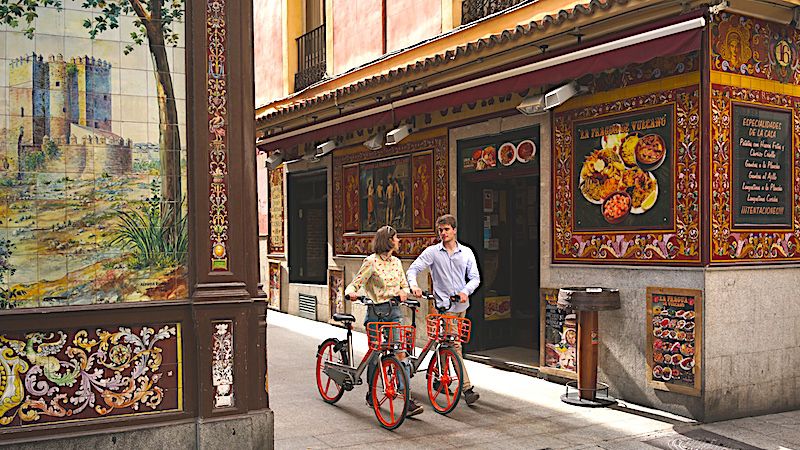 RideMovi extended its service to Zaragoza and L'Hospitalet
Initially, RideMovi introduced a small number of bikes to Madrid to ensure the smooth running of bike deployment, distribution and maintenance. RideMovi is now collaborating closely with city officials to help develop urban mobility solutions for Madrid.
Following the capital, RideMovi extended its service to Zaragoza and L'Hospitalet. To ensure positive operations and responsible ridership, a service area is clearly visible in the RideMovi app, showing where users can ride freely, and where they can park responsibly.