Let's cycle all together towards a more sustainable 2021!  
Join us in a fantastic celebration of 2021 with the transition from Movi by Mobike to RideMovi!
Movi by Mobike takes off and welcomes RideMovi, the Italian company leading the way towards micromobility and expanding throughout Europe with the aim of bringing sustainable mobility beyond European borders.
---
A year of record growth and expansion
2020 has been a difficult year which led to important changes in the way people had to move into the cities. Focusing on alternative ways to move and improving green mobility has been the key strategy to commute in a fast and safe way respecting social distancing guidelines necessary during the Covid emergency. As a result of this great sustainable mobility revolution, our service has expanded further arriving in 18 cities between Italy and Spain. With over 7 million km cycled using our shared vehicles, 2020 confirmed our presence as the unique and undisputed micromobility leader in numerous cities like Florence, Venice, Madrid, Barcelona, and Zaragoza. This important milestone was reached thanks to targeted planning of the cities that gave us the possibility to offer an efficient and functional service for citizens' systematic mobility. 
---
EBike and Bike: innovative fleet technology
Innovation and technology have been our great strength, underlined by the introduction of the new eBike: a futuristic, fast, unrivalled, and absolutely revolutionary vehicle in the world of bike sharing. Available in the same app our Lite Bike is a smart bicycle with an elegant design that combines all the greatest technical and modern functionalities.

---
Our commitment to the community
In 2020 we supported with great joy hospitals, volunteer associations, local governments, law enforcement, giving free access to our bike sharing service. With the #IMoviForMyCity campaign, we supported and highlighted remarkable people and front line workers, making sure that they could move safely while avoiding public transport and respecting preventive measures of social distancing. 
---
Collaborating with municipalities
Throughout 2020, Mayors and Councilors of numerous administrations joined us on the sustainable revolution cycling enthusiastically with our vehicles, with the commitment to make cycle-friendly cities increasing cycling infrastructure. All this became a reality thanks to several new reforms introduced to incentive the use of bikes: from increasing new bike lanes, to 'Bike-Box for cyclers and the 'two-way' cycling route. 
---
RideMovi Team: passion and teamwork
RideMovi service, available 24 hours a day, will accompany you during all your holidays with joy and fun towards a sustainable 2021. Our amazing Team will continue working with passion to make sure that the whole RideMovi community will be able to move safely and carry out all daily activities in a faster and more convenient way.  
---
Our best wishes for 2021
We are wishing you all a fantastic 2021 in the hope that cities will continue to improve and flourish, giving priority to sustainable mobility and a healthy lifestyle, avoiding cars, and reducing carbon emissions.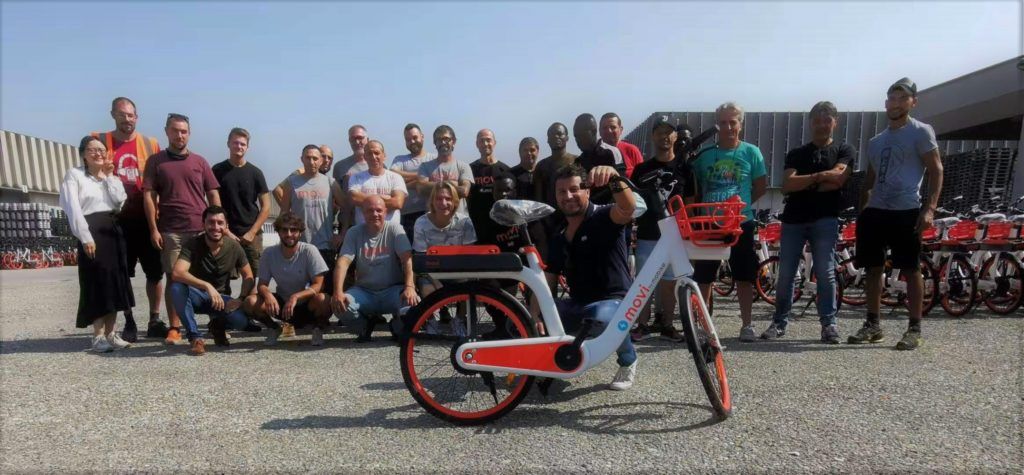 RideMovi wishes you a Merry Christmas and a Happy 2021! We are looking forward to providing, with great enthusiasm, our service in all your cities!