Now you can ride electric in both Lund and Helsingborg. Skip the car and jump on an eBike to move around with less environmental impact.
To make your experience with us as good as possible and to avoid wrongly parked vehicles in the city, we briefly explain three key steps to follow:
Nu kan du enkelt hyra elcykel både i Lund och Helsingborg. Med en elcykel tar du dig runt i staden billigt och med liten miljöpåverkan.
För att göra din upplevelse hos oss så bra som möjligt samt säkerställa bra parkering i staden förklarar vi här kortfattat tre viktiga steg för dig som användare:
Find a parking area / Hur du hittar en parkeringsplats
When you arrive at your destination look for the nearest E-bike Parking. Parking Areas are indicated with a P on the map. If the bike park is full, you will have to move to another one.
När du anländer till din destination leta reda på närmaste cykelparkering. Parkeringsplatser är markerade med ett P på kartan i appen. Om det motförmodan är fullt i P-zonen rekommenderar vi dig att parkera cykeln i en annan närliggande zon.
---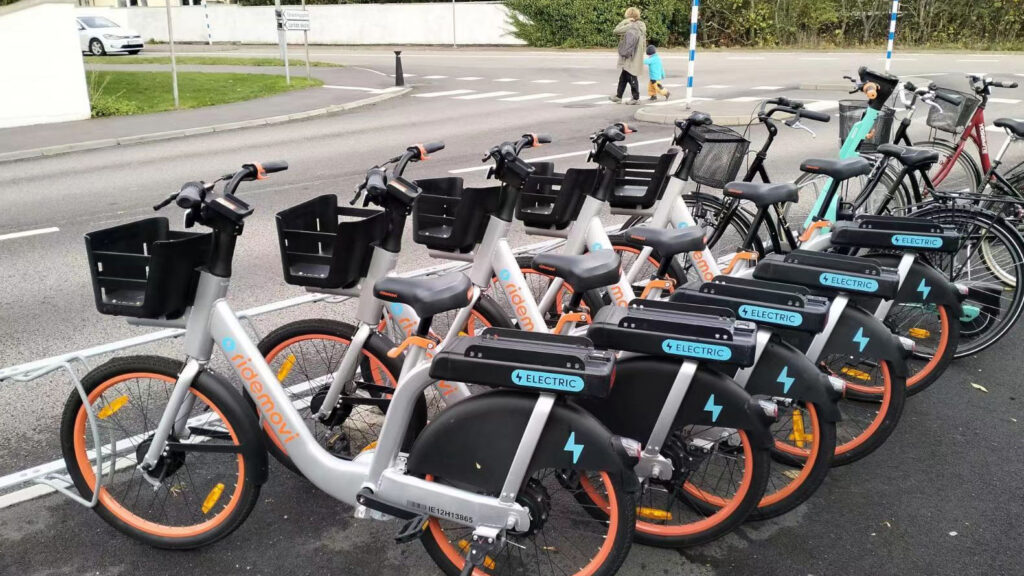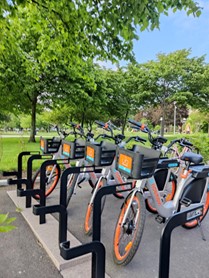 ---
Park the bicycle correctly / Parkera cykeln korrekt i staden
When you arrive at the Parking Area, marked with the P in the application, you have reached your destination. But the trip is not complete here. To finish your trip, you must park the bike, press the end trip button, and wait until you hear the lock confirmation. See the pictures below.
När du anländer till parkeringsplatsen, som är markerad med ett P, har du nått din slutdestination. Men resan är inte avslutad än. För att slutföra din resa måste du parkera cykeln, trycka på knappen "avsluta resa" och vänta tills du hör låsbekräftelsen. Se bilder nedan.
---
---
Last step, upload a photo / Sista steget är att ladda upp ett foto av din parkering
Once the bike is parked and locked, the next step is to upload a photo of the bike. This step will be the proof that you have parked the bike correctly and thus avoid fines. The fee for a wrongly parked bike in Lund is 200 SEK.
När cykeln är parkerad och låst är nästa steg att ladda upp ett foto av cykeln. Fotot säkerställer att du har parkerat cykeln korrekt och på så sätt undviker du eventuella böter. Avgiften för en felparkerad cykel i Lund är 200 kr.
---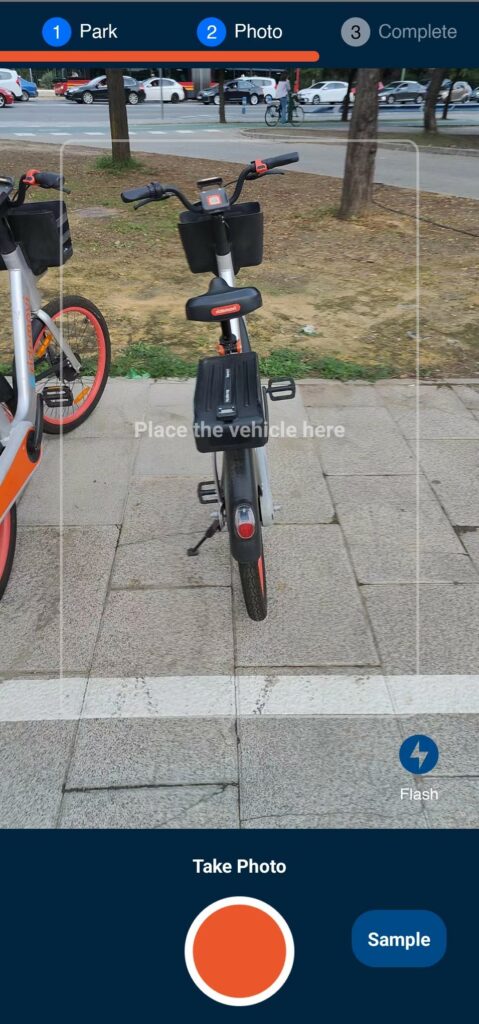 ---
We hope you enjoy riding with RideMovi! To get better deals with us, check for special offers on our Offer page directly in the RideMovi app.
Vi hoppas att du kommer njuta av din resa med RideMovi! Pssst för att få bättre erbjudanden med oss, kolla efter specialerbjudanden tillgängliga i RideMovi-appen.