End your trip in the App and avoid paying penalties
Our priority is focused on promoting responsible riding and inviting our users to park properly. This is why our app will now instruct you on how and where to close your ride. We have built a new feature that allows you to check if you can park in your desired destination without incurring in any extra charges: End Trip in the App. 
HOW TO END A TRIP IN THE APP
To use this feature you need to close the trip in the app by clicking on End Trip before manually closing the smart lock on the rear wheel of the bicycle. It is very important to remember this step because it allows you to check if you are parking in the correct area and helps you to avoid penalties. 
Please remember that if you end the trip in a no parking zone or outside the geofence you will be charged with a penalty and you will not be able to get a refund.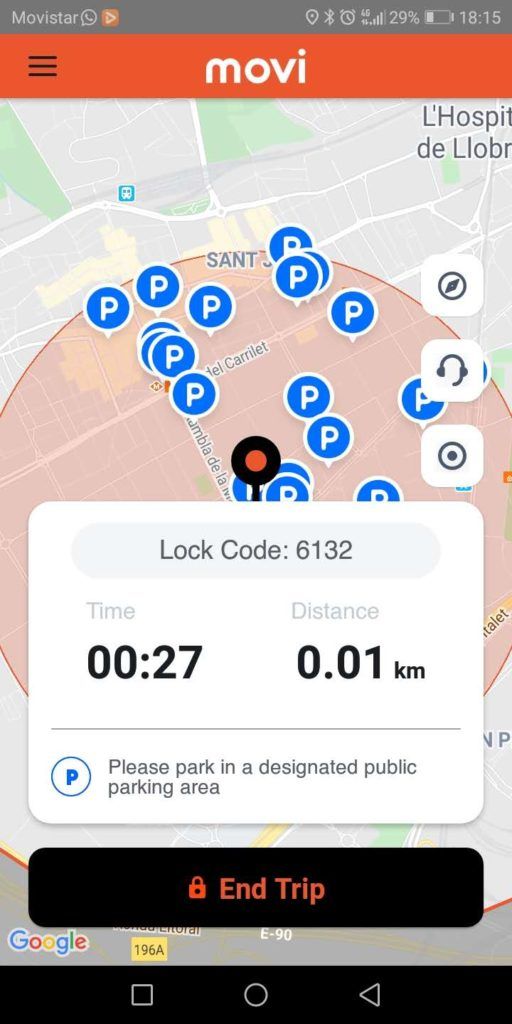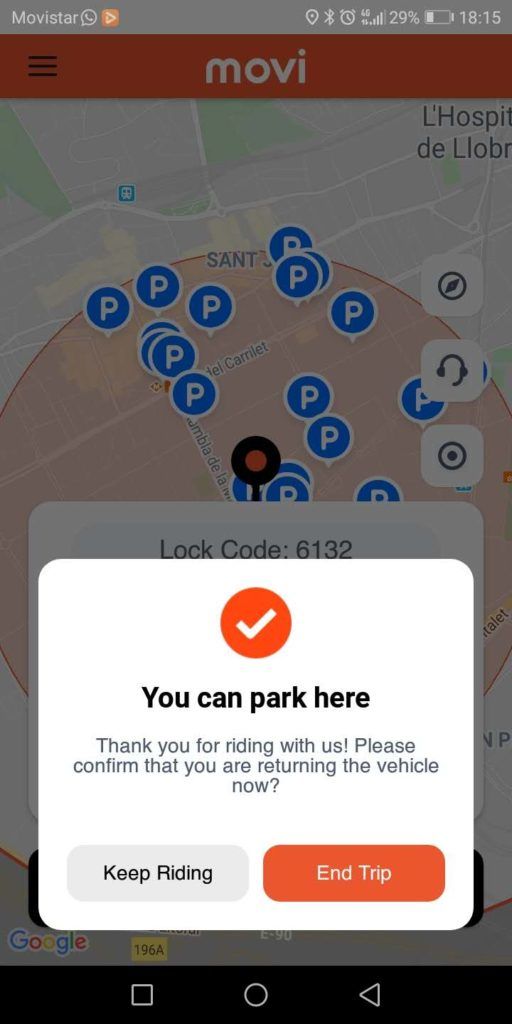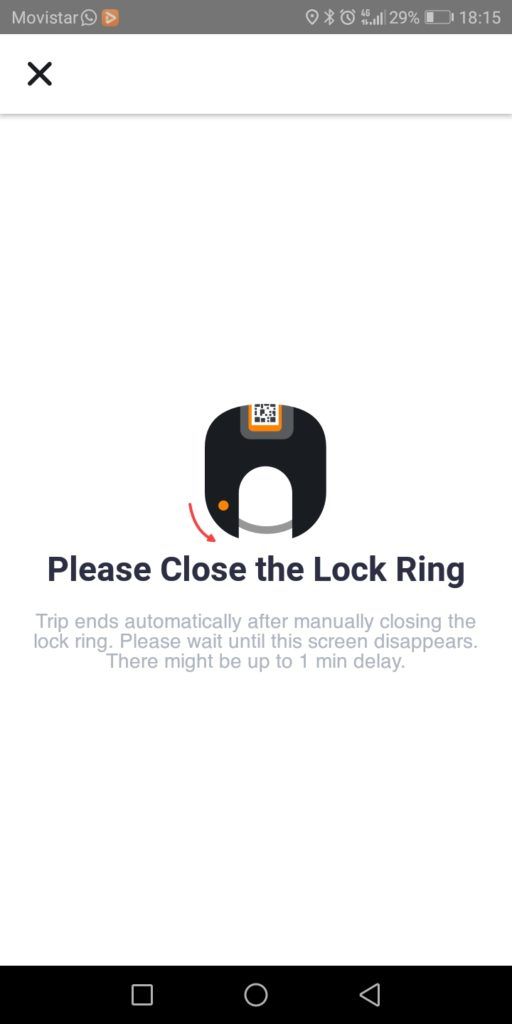 WARNING WHEN PARKING IN A NO PARKING ZONE
If you are parking in a no parking area the app will remind you to avoid ending the trip in that area. In this case please click on Go to the parking area and ride your bike to a permitted parking area. Make sure that you are checking in the app before closing the smart lock on the bike in order to avoid penalties.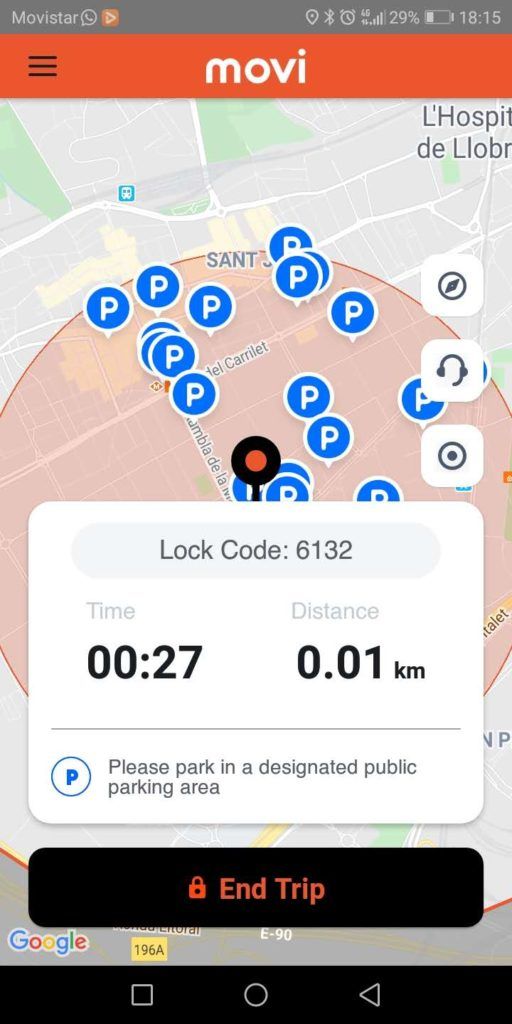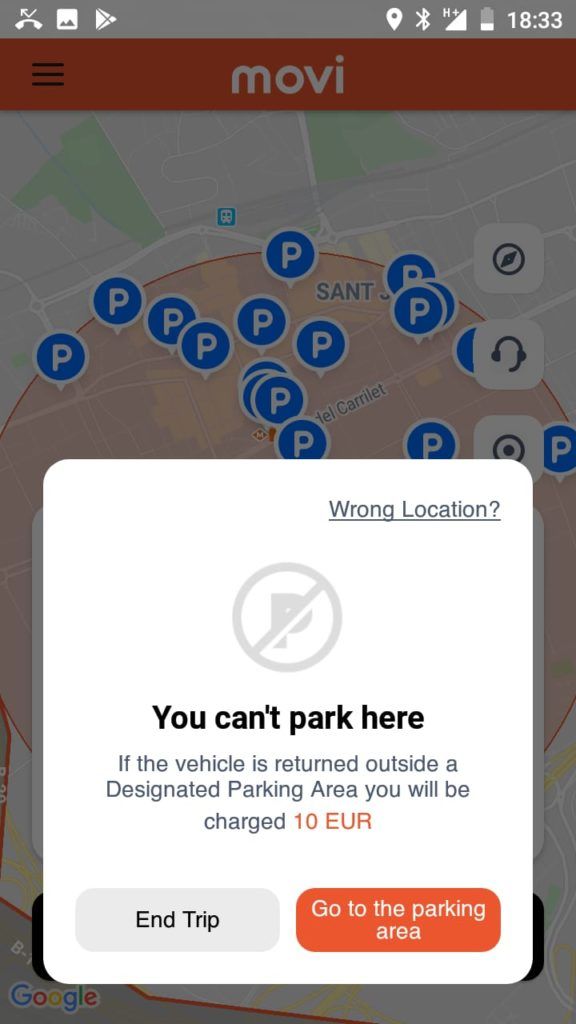 HOW TO APPEAL IN THE APP
If you have parked in a permitted area inside the operating area and you still receive a message that you cannot park there, please press the wrong location text to report our app is not capturing the location correctly. We will review your case and approve your claim if there was a GPS location issue. To do so follow the below steps: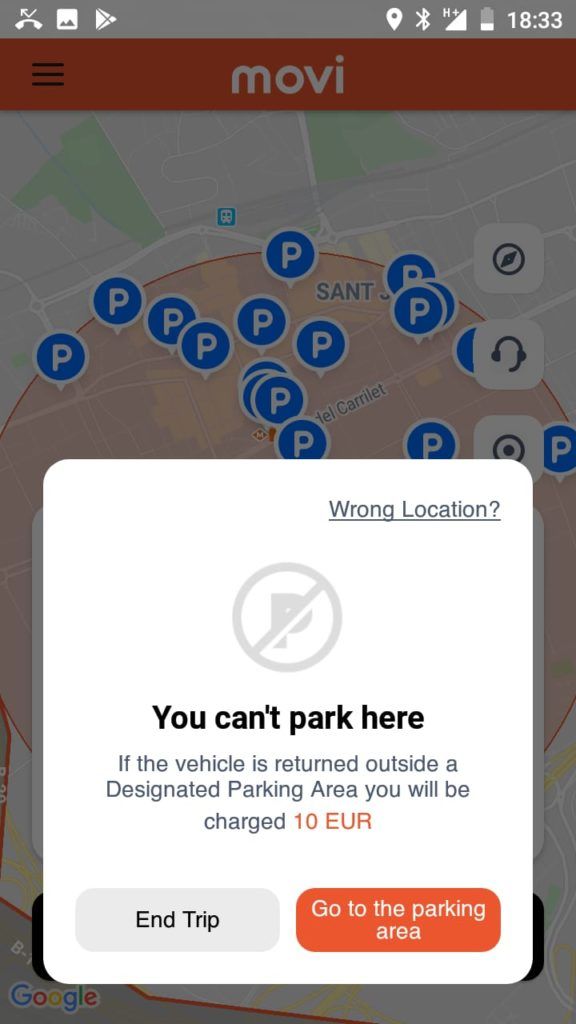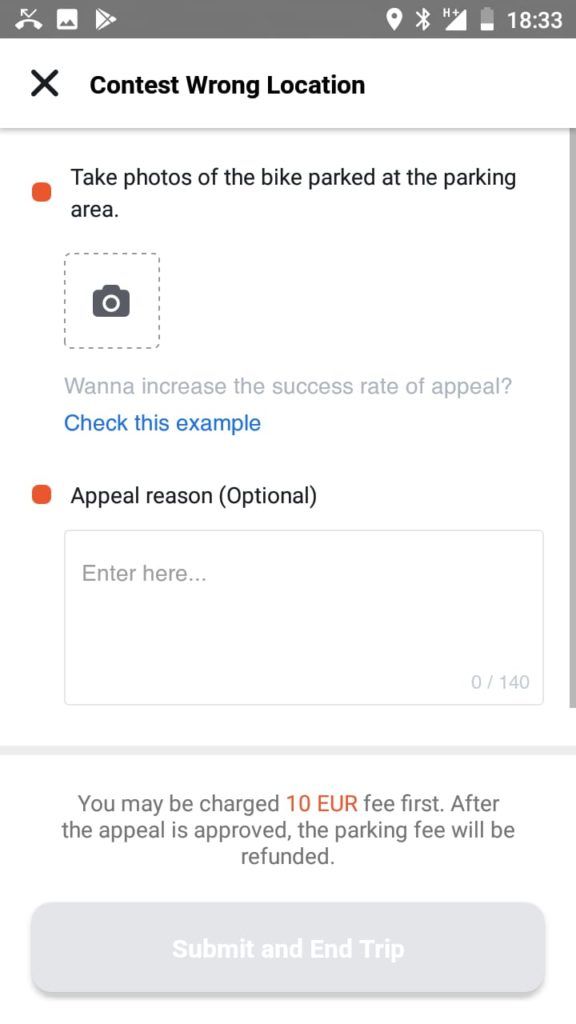 Please remember to always follow the instructions in the app and ride safe!